Professional Tile Cleaning Sydney
Tiles are a popular choice in modern interior design, be it ceramic in the living room or porcelain in the bedroom, the stylish look and low-maintenance makes them an attractive option for new or refurbished homes.
Tiles are durable, but over time will scuff and grow dirty just like any other flooring option. Older tiles can even become a slippery safety hazard which requires a new finish from tile professionals to ensure they are not a danger to you and your family.
The highly trained tile cleaning team at Enviro Clean and Capture will have your tiles looking new again in no time at an excellent price, so your home feels refreshed and is above all, safe.
Tile Cleaning Quick Enquiry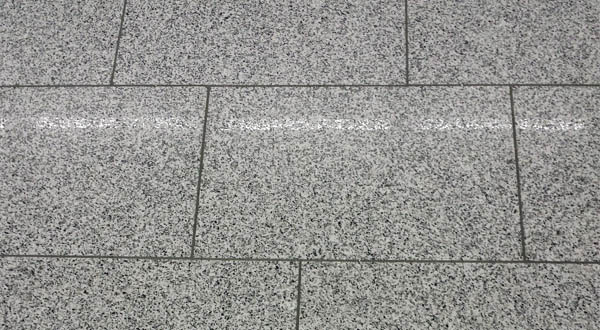 The benefits of tile cleaning with
Enviro Clean and Capture
Tile cleaning experts with years of experience
Equipped with all the right tile cleaning tools
High-quality finish products
Pressure cleaning to restore tile surfaces
Guaranteed shine and beauty every time
Why Enviro Clean and Capture are the best choice for you
Our team offers professional tile cleaning services to locations all throughout the Sydney and Newcastle regions with after-hour services available for added convenience.
We provide quick response times and friendly services with our professional skillset offered at very competitive rates! Our highly trained technicians only use the latest equipment, and we are the industry leaders in environmentally-friendly cleaning that provides excellent results.
See why our customers keep coming back for high-quality tile cleaning from our team and call us today to arrange a time that works for you.
Why you need a professional to handle ceramic tile cleaning
It is quite common for ceramic tiles to be sealed with a glaze to offset the porous feel of natural ceramic. This glaze creates a specific design, colour, and texture of the tile's finish, and is the reason why the tiles are so water and scratch-resistant.
The two main issues with tiles occur when this glaze starts to wear, or the cracks and grout become dirty, which can be a real pain to rectify without professional help.
This is where Enviro Clean and Capture come in. We use equipment with various innovations and advancements that make the cleaning of ceramic floor tiles an effective process with amazing results. We are floor restoration specialists that help you get longevity out of your valuable ceramic tile flooring.
We can restore the vibrant colour and polish to your ceramic tiles and ensure the grout borders bring out the most in your tile design, giving your home a stylish sheen that is brand new. Grout, in particular, can be a hassle to clean, but with our help, you'll see the original brilliance and beauty once again.
Our team can clean homes, shops, and offices at a time that is convenient for you, and we will ensure that all grout is sealed to protect your flooring and make cleaning a more straightforward task.
Let the professionals handle your porcelain
Porcelain may be tough and durable, but its beauty is only genuinely evident when it has been well-maintained and cleaned!
Porcelain is one of the world's most popular types of flooring as it is a natural heat bank that is both asthma and child-friendly, while also being fireproof! It's the perfect flooring, for which you need the perfect clean, and the team at Enviro Clean and Capture can provide that for you, saving you time while ticking a job off your to-do list!
Your polished porcelain will beautifully reflect light once again after one of our cleans, making your space brighter and more inviting. No matter what colour, style, or size your porcelain is, we have the tools and experience to provide the best cleaning solution at even better prices. We also have a range of sealer and coating solutions to ensure your tiles remain lustrously beautiful for as long as possible!
Speak to Enviro Clean and Capture about your tiles today!
We have many years of experience in the surface cleaning and sealing industry and have never come across a situation that has stumped us. We have cleaning down to a science and will always provide the best and most efficient solutions for whatever cleaning situation you throw our way.
We pride ourselves on ethical service standards, environmentally-responsible cleaning and creating happy customers, so speak to us about your tile cleaning needs today, and we'll ensure you are comfortable in a refreshed home in no time at all!